Andrew Lawler & Larry Tise, The Secret Token: Myth, Obsession, and the Search for the Lost Colony of Roanoke
Join us on Monday, June 25th
at 6pm
for a reading by

Andrew Lawler
author of

The Secret Token: Myth, Obsession, and the Search for the Lost Colony of Roanoke

followed by a discussion with Dr. Larry Tise
A sweeping account of America's oldest unsolved mystery, the people racing to unearth its answer, and what the Lost Colony reveals about America today

In 1587, 115 men, women, and children arrived at Roanoke Island on the coast of North Carolina to establish the first English settlement in the New World. But when the new colony's leader returned to Roanoke from a resupply mission, his settlers had vanished, leaving behind only a single clue–a "secret token" etched into a tree.

What happened to the Lost Colony of Roanoke? That question has consumed historians, archeologists, and amateur sleuths for four hundred years. In The Secret Token, Andrew Lawler sets out on a quest to determine the fate of the settlers, finding fresh leads as he encounters a host of characters obsessed with resolving the enigma. In the course of his journey, Lawler examines how the Lost Colony came to haunt our national consciousness.

Incisive and absorbing, The Secret Token offers a new understanding not just of the Lost Colony and its fate, but of how its absence continues to define–and divide–America.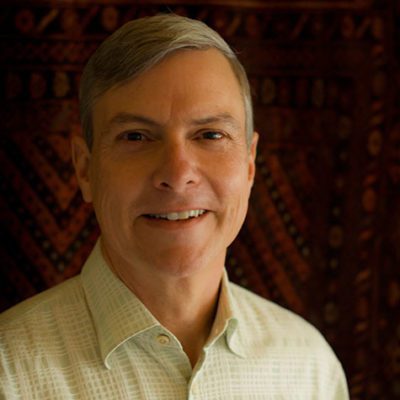 Andrew Lawler is author of two books, The Secret Token: Myth, Obsession, and the Search for the Lost Colony of Roanoke and Why Did the Chicken Cross the World: The Epic Saga of the Bird that Powers Civilization. As a journalist, he has written more than a thousand newspaper and magazine articles from more than two dozen countries. His byline has appeared in The New York Times, The Washington Post, National Geographic, Smithsonian, and many others. He is contributing writer for Science and contributing editor for Archaeology. Andrew's work has appeared several times in The Best of Science and Nature Writing.


Larry E. Tise is a specialist in American history from the American Revolution to the Civil War, in public history, in history administration (archives, museums, historic sites, historic preservation, and publications), and in the history and administration of awards, honors, and prizes worldwide. But he also focuses on specific topics in American and world history including Wilbur & Orville Wright and the culture of early flight; fascism in the US and France; the world of Walter Raleigh, John White, and Thomas Harriot. His A.B. degree is from Duke University from which he also holds a Master of Divinity degree. His publications represent the diversity of his interests: Hidden Images in the Wright Brothers Photographs: Kitty Hawk 1900-1911 (2005); Benjamin Franklin and Women (2001); The American Counterrevolution: A Retreat from Liberty (1998); and Proslavery: A History of the Defense of Slavery, 1700-1840 (1978). Tise was one of the founders and the second president of the National Council on Public History; was a founder and the third president of the National Conference of State Historic Preservation Officers; and one of the early presidents of the National Association of State Archives and Records Administrators (now the National Association of Government Archives and Records Administrators). He was the founder and first president of the International Congress of Distinguished Awards of which he is still president (1992-pres.). Prior to beginning an association with East Carolina University, Tise was Director of the North Carolina Division of Archives and History, Raleigh, NC, 1974-1981; Executive Director of the Pennsylvania Historical and Museum Commission, Harrisburg, PA, 1981-1987; Executive Director, American Association for State and Local History, Nashville, TN, 1987-1989; and Executive Director of the Benjamin Franklin National Memorial, Philadelphia, PA, 1989-1997. He served concurrently as State Historic Preservation Officer in both North Carolina and Pennsylvania.
Event date:
Monday, June 25, 2018 - 6:00pm to 7:30pm

$29.95
ISBN: 9780385542012
Availability: Usually Ships in 1-5 Days
Published: Doubleday - June 5th, 2018
---
Get rewards!
Now every time you spend $100 with us, get $10 off your next purchase! Sign up on your next visit!