AUTHOR EVENT: Dan Torday
Join us on May 7th at 6:30 to meet local author Dan Torday and hear him discuss his new book The Last Flight of Poxl West.
"A wonderful accomplishment of storytelling verve:
tender, lyrical, surprising, full of beautifully rendered details.
Torday is a prodigiously talented writer, with a huge heart."
-- George Saunders, author of Tenth of December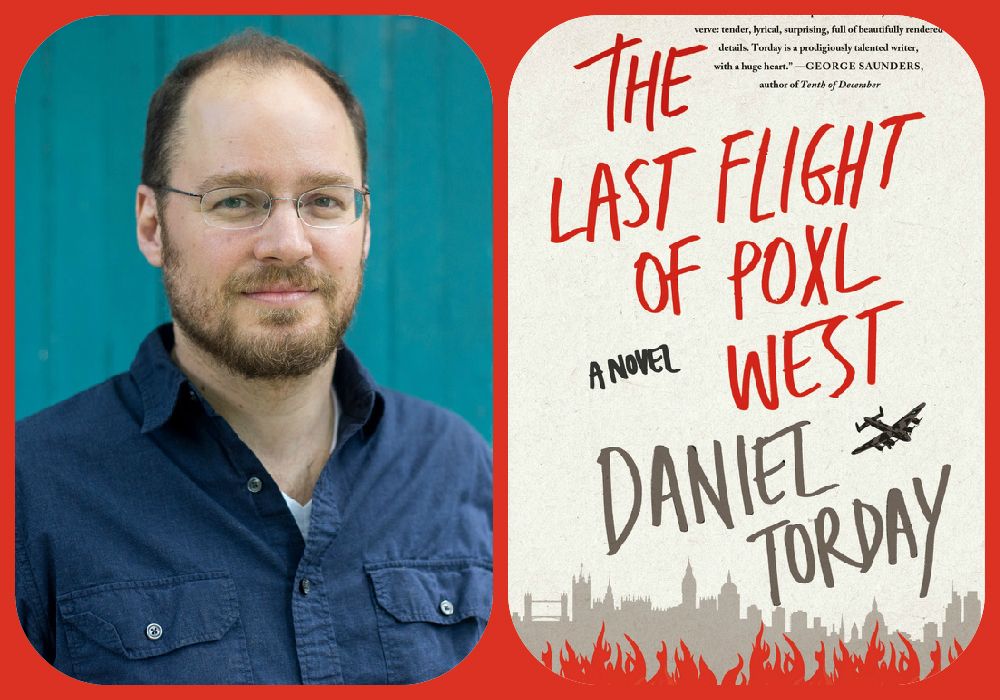 Poxl West fled the Nazis' onslaught in Czechoslovakia. He escaped their clutches again in Holland. He pulled Londoners from the Blitz's rubble. He wooed intoxicating, unconventional beauties. He rained fire on Germany from his RAF bomber.

Poxl West is the epitome of manhood and something of an idol to his teenage nephew, Eli Goldstein, who reveres him as a brave, singular, Jewish war hero. Poxl fills Eli's head with electric accounts of his derring-do, adventures and romances, as he collects the best episodes from his storied life into a memoir.

Daniel Torday's debut novel, The Last Flight of Poxl West, beautifully weaves together the two unforgettable voices of Eli Goldstein and Poxl West, exploring what it really means to be a hero, and to be a family, in the long shadow of war.
Event date:
Thursday, May 7, 2015 - 6:30pm
Event address:
Philadelphia, PA 19104-3401
Get rewards!
Now every time you spend $100 with us, get $10 off your next purchase! Sign up on your next visit!